ALEA(s) is delighted to present the music video of the track "Beam", at the crossroads of several influences, with a singular aesthetic definitely dark, intense and syncopated.

"Beam", the opening track of ALEA(s)' first EP, is a tribute to the slomo scene, where Djs play 90s techno classics slowed down to 33RPM. Acidulous sounds mix with a more current production.
The music video is the logical extension of their live performances.
ALEA(s) takes inspiration in the traditional aesthetics of the VJ universe, but applies it to charcoal drawing. The result is an intense video in which the digital effects are only there to serve the purely analogical aesthetics of the drawing.
The origin of the music video are the visuals ALEA(s) developed for their vinyl disc.
A truly audiovisual object that uses the ancient phenakisticope technique to create animations when the disc is played under a stroboscopic light, linking the mediums of the three artists from the collective :

the drawing, the music and the animation.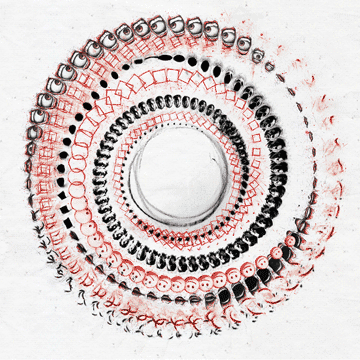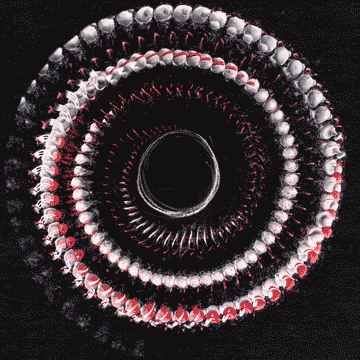 Richard Devine :

"The EP is incredible! I absolutely love the song "Stare", love the drums in that one."
Le Motel :

"Amazing! Particularly fan of Stare & Sneak that I can't wait to play in post covid club"



Renaat R&S records :

"Nice & heavy"
Kangding Ray :

"It's very well produced, Stare and Sneak are in my opinion the most interesting, thanks to their unconventional rhythmic structures"
Shifted :

"Production is super slick and the ideas are really interesting. Stare and Sneak in particular are very cool"